Resting While Travelling, an Inflatable Footrest is the Answer
Getting necessary sleep preserves both your mental and physical health, along with your safety and quality of life. When you sleep, your brain is repairing itself and making neural connections necessary to support growth and development. This is especially so for young people.
During travel, you're not immersed in your regular routine. You are not taking your multi-vitamins, you are exposing yourself to germs, less than healthy foods. You are not engaging in your regular fitness routine, you are on the go constantly, and as a result you are not getting the ZZZs you usually do. Without proper rest while travelling, you are putting yourself at risk for falling asleep at daytime fatigue and even memory problems.
Common Issue in Travelling Rest
The most common problem faced by most of the people in resting while travelling is to have difficulty getting comfortable in new environment or having kids and making them to go to sleep. It can be helpful to pack a few items from your home sleep routine to make the transition easier. But it's not easy task to pack a lot of stuff and travel. To address this issue, Flypal (www.flypalonline.com) has introduced its Flypal inflatable cushion pillow for legs and Inflatable leg rest for Air travel. With this particular product you can easily mimic your home environment and make your sleep during travel easier.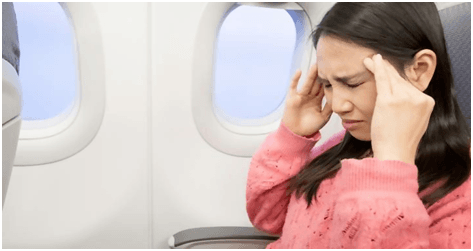 Travelling with Babies and Toddlers
Inflatable cushion travel pillow is perfect for travelling with babies and toddlers. Long trips with little kids who need naps can be problematic. Flypal foot rest come with two different sized cushions. Both the large and small pillows and designed to fit between the front and back airplane or car seats to create a place to lie down. This superior quality travel cushion allows you to use Velcro to combine them to make a relaxation or napping pad for use on planes, at guest houses, or in hotel rooms. The flypal adjustable foot rest cushions are the perfect travel accessory for all age groups.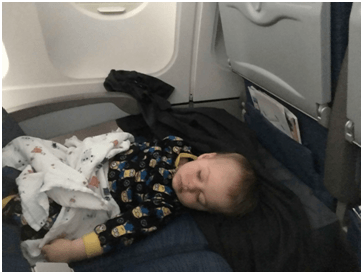 Get yourself a Comfortable Pillow!!
Being confined to a small, single space for hours is uncomfortable and annoying and can also be unhealthy for some who are prone to certain health conditions. For years, travelers have sought to find to improve the comfort of cramped car, airline and train seats. Travelers have tried everything from blankets and pillows to cushions, often with mediocre results because they are not specifically designed for travel. But most inflatable elevation pillows are uncomfortable and look tacky. Flypal gives you elevating leg rest people can use in their own home or office without having to sacrifice style for comfort. Most travel pillows and foot rests are made of cheap material. Flypal inflatable travel pillow for footrest for Airplanes is made of REACH certified flocked PVC which is a hygienic, warm and ergonomic material that retains its durability and texture and is still pleasing to the eye.
We all know that things are bound to alter from the itinerary during travel, and nothing can be planned for 100 percent. But preparing ahead of time by packing a couple of rest-boosting items and being aware of ways to sleep better can help you prevent fatigue before it happens. This will help you make most out of you vacation and enjoy your time off.