5 must-have Accessories to make your Travel with Kids Easier
Traveling with little children, no matter what their age, can be exciting yet challenging. Whether you're taking a short trip to the city or a long international vacation, you need to be fully prepared. Kids require a lot more care than adults regarding their sleep, food, and especially entertainment. The last thing you want on your trip is an extremely bored child. You also don't want a sleepy and overtired child, so it's essential to cater to his or her napping and sleeping requirements. If you're looking for better traveling strategies, there are many products out there that make traveling with your little ones much more manageable. Here are five impressive products you can try:
FlyPal Inflatable Foot Rest
Long-haul trips can be problematic for little kids who need naps. If you're searching for something to keep your kids comfortable in an airplane or a car, you should certainly invest in the FlyPal Inflatable Foot Rest cushion. This product is one of the best accessories to have for long-haul traveling with your children. It's a multi-purpose inflatable travel cushion that you can use as a footstool or travel bed. For kids under seven years, the pillow function lets them lie down flat on an airplane seat. The Flypal comes with two different sized cushions. Both the small and large pillow is designed to fit between the front and back car seats to create a place to lie. The FlyPal provides its users with complete comfort and functionality.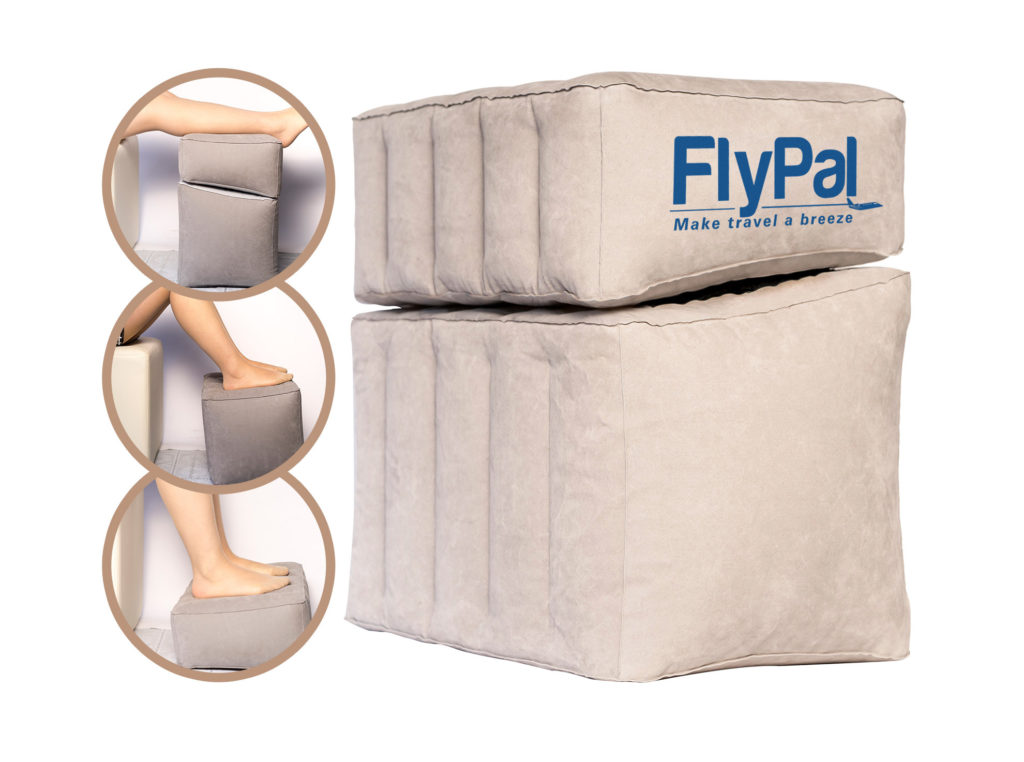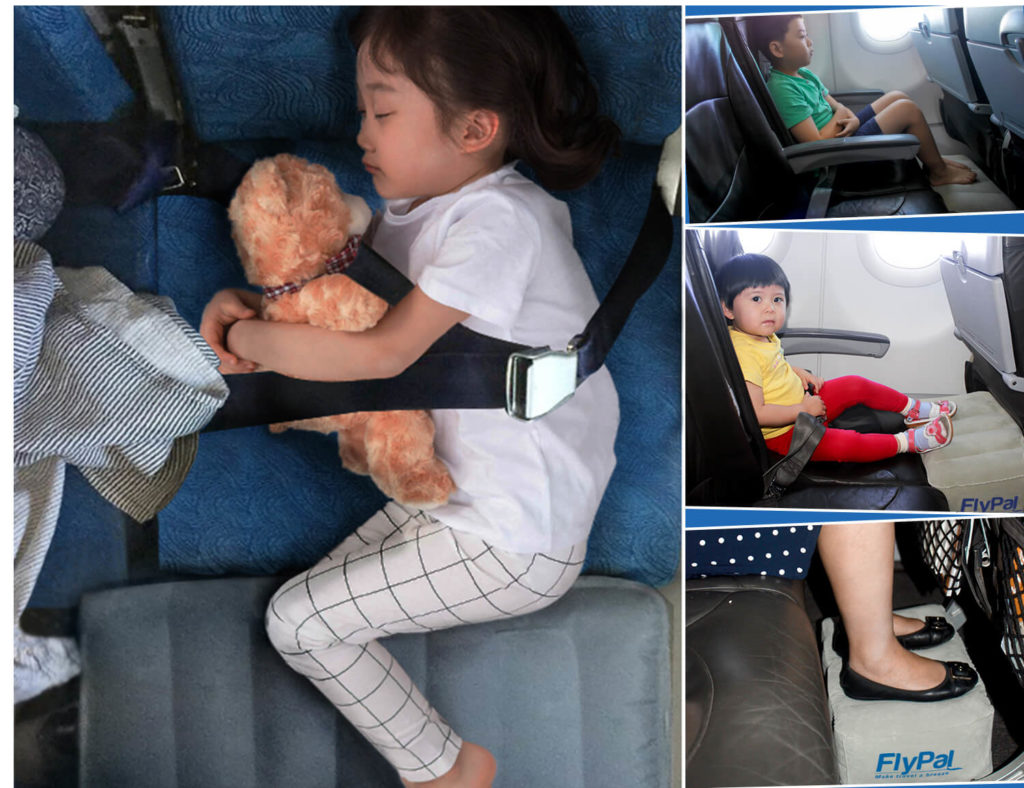 The Mifold booster Car Seat
The Mifold booster car seat is an innovative product that helps you create sitting space for your child wherever you go. The seat can easily fit in a pocket when it's folded, and it's super lightweight. Carrying it around is not a problem. The Mifold booster car seat supports the weight from 40 to 100 pounds, and its compact and convenient design lets you install the seat in just a few seconds. The supportive foam and vibrant, comfortable fabric ensure your child's comfort and enjoyability while sitting.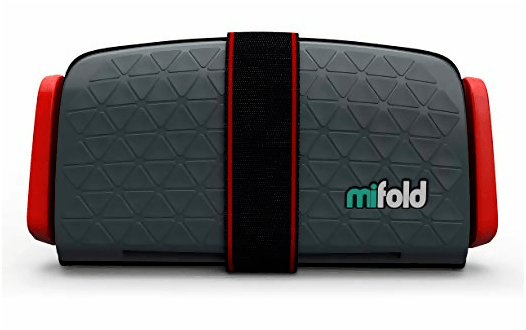 Zoli On-the-Go Snack Dispenser
The Zoli On-the-Go Snack Dispenser is a must if your child constantly needs snacks! You don't want to deal with a hungry baby on your trip, so it's necessary to keep food and snacks readily available at all times. This portable, compactly designed snack dispenser features separate compartments to include a variety of food. Having a bunch of meals at your disposal can ease your child when boredom strikes. You can also use the dispenser to store formula powder for babies.
Babygoal Wet Dry Bags
Using wet dry bags can be extremely helpful if you need to keep your child's or even your items dry. You can also use wet dry bags to keep wet things separate from the rest of your luggage. The Babygoal Wet Dry Bags are washable travel bags that you can use while traveling to keep delicate items safe. The bag consists of three sections that are separated by two zippers, so you can easily keep wet and dry items in the same bag. If there's a spill or diaper accident during travel, Babygoal will let you store the dirty and wet clothes while not letting them ruin other items in the same bag.
Child Airplane Travel Safety Harness
The Child Airplane Travel Safety Harness product allows your child to sit safely on any seat. This harness is perfect for use during air travel since safety is a parent's number one concern. The unique restraint system and convenient and adjustable design of this product allow easy use during trips. It's also portable, very lightweight, and its universal design is made to fit on all types of airplane seats. The travel safety harness is a wonderful, practical product, especially for traveling with your little one on an airplane.
These five spectacular products can help you make traveling with your children a lot easier. Products such as the Inflatable Foot Rest cushion for air travel are designed keeping the safety and comfort of children in mind. The air valves are easy to use and takes only a few minutes to provide a small bed for your little ones. There's a wide range of products and accessories available for parents. It is worth investing in them to make your travel better for sure!